News
The Bourgogne 2023 vintage: Surpassing all expectations!
It's been some time since Bourgogne enjoyed two consecutive years with above-average volumes. 2023, coming hot on the heels of 2022, has put a smile on the faces of winegrowers and wine merchants: the cellars are (almost) full again, and the quality is there every time.
That's the other great thing about this vintage - despite unstable weather conditions over the summer, the end result is stunning. The Chardonnay, Aligoté and Sauvignon grapes reached full maturity in perfect condition, while retaining enough freshness to live up to the reputation of Bourgogne white wines. And Pinot Noir proved, once again, that it is king of the grape varieties. After a rigorous sorting process, facilitated by high yields, some very fine juices were extracted, with a great variety of aromas.

The result is expressive, fruity wines with beautiful aromatic profiles, for both white and red. There's something for all tastes, as this vintage offers a range of profiles linked to the choice of harvest dates. We look forward to exploring the 2023 vintage!
White wines
Everyone in Bourgogne is unanimous: it's "a great year for white wine!"
The ripe, healthy, well-balanced grapes have produced wines that stand out for their richness and wonderful opulence, without excess.
The wines are aromatic, evoking gorgeous ripe white fruits such as pear and peach. Despite the very hot weather at the start of the harvest, beautiful balances have been maintained.
Red wines
The red wines are expressive and open up quickly. They have delicious flavours, in some cases reminiscent of fresh red fruits, such as raspberries, or with aromas of dark fruits, such as blackberries, and even spices for some wine profiles.
On the palate, they have a lovely density, with a silky tannic structure. During vinification, conditions were just right for good colour extraction. The deep, intense colours of the wine are superb.

Crémant de Bourgogne
The basic wines are fruity, balanced and elegant. The Chardonnay has an aromatic profile featuring citrus and floral notes, or even exotic fruit. The Pinot Noir hints at red berries such as raspberry and cherry. The Aligoté maintains its vivacity with lemony notes. Finally, the expressive Gamay has flavours reminiscent of strawberry.
BURGUNDY LEGEND LOUIS LATOUR DIES / Burgundy legend Louis Latour, who ran his family company, Maison Louis Latour, for 40 years from 1958 to 1998, died of heart failure yesterday aged 83.
"He had a good life. He was one of the grands Monsieurs of Burgundy. He has done great things for Maison Latour. We are what we are today because of him," his son Louis-Fabrice, president of Maison Louis Latour, told Wine Spectator.
Born in 1932, Latour took over the running of his family business, which was founded in 1797, after graduating from the Paris Institute of Political Studies.
The 10th generation of the family to run the company, he took over the firm at a tough time as it had suffered the effects of two world wars and the Great Depression.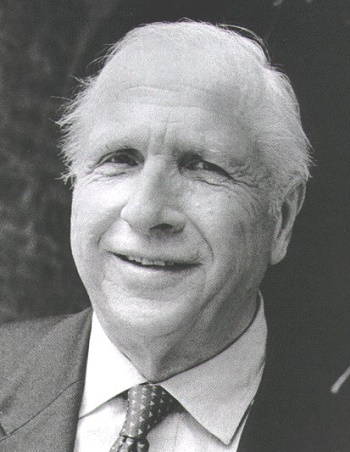 Undeterred, he set about growing the company and went on to expand Maison Louis Latour's négociant business. Staying true to his vision, Latour moved into Ardèche in 1979, working with local growers to make Chardonnay.
Five years later he planted Pinot Noir in the foothills of the Haut Var to make Louis Latour Domaine de Valmoissine Pinot.
In 1986 Latour oversaw the building of a new winery and at the same time founded a company in the US that looked after the importation of his wines to America, which is now the company's largest export market.
Louis Latour wines are sold in 125 countries, with around 500,000 cases made each year.
Close