News
JEAN-CLAUDE BERROUET WINS WINEMAKERS' WINEMAKER AWARD 2018
Jean-Claude Berrouet, the former winemaker at Château Petrus, has been named as the 2018 recipient of the Winemakers' Winemaker award at a ceremony during ProWein.
Born in Bordeaux in 1942, Berrouet made his name working at Établissements Jean-Pierre Moueix, where he was the head winemaker at estates such as Trotanoy, Petrus and also Dominus in California.
Born into the world of wine (Château Samion in Lalande-de-Pomerol is the family estate), as a child Berrouet remembers always being given a small drop of wine in his soup by his grandfather, who was doubtless keen to ensure that the young Jean-Claude would grow up loving wine.
Berrouet joined Établissements Jean-Pierre Moueix in 1964, working at Château Magdelaine (an estate he greatly misses since it was merged with Belair-Monange) Trotanoy and Petrus, where he would remain for the next 44 years.
Renowned for his handling of Merlot in particular, Berrouet was also called into to help launch the Moueix family's Californian venture, Dominus, in 1982, helping to produce its first vintage in 1983.
Although he officially retired in 2007, Berrouet has not stopped making wine by any means.
One of his sons, Olivier, has taken over his mantle as director of winemaking at Château Petrus, but with his other son, Jean-François, he not only manages Samion and Montagne-St-Emilion estate Vieux Château St-André, but has been consulting at various properties around the world including in Israel, Argentina and China.
In 2012 he was hired as the consultant winemaker at Twomey Cellars in California, where he was reunited with an old colleague from his days at Établissements Jean-Pierre Moueix, Daniel Baron.
Unable to collect his award at a ceremony at ProWein, where more than 100 distinguished members of the wine trade gathered to celebrate his achievement, Berrouet nonetheless commented: "Recognition from an institution formed of experts such as the MWs, who are recognised the world over, is special indeed.
"For my own part, it is important with regards the wines I have always tried to make throughout my career; that is to say wines that are classic, traditional and made with respect to the region.
"Alone we are not too remarkable, so thank you as well to the wines that have become so well known."
Petrus plans distribution change - Chateau Pétrus is set for a distribution shakeup, forming a new company as sole distributor.
Pétrus is owned by Jean-Francois Moueix (and now his children), while Ets Jean-Pierre Moueix is owned by his brother Christian Moueix. Since 2009 Pétrus has been run entirely separately from the Ets JP Moueix properties.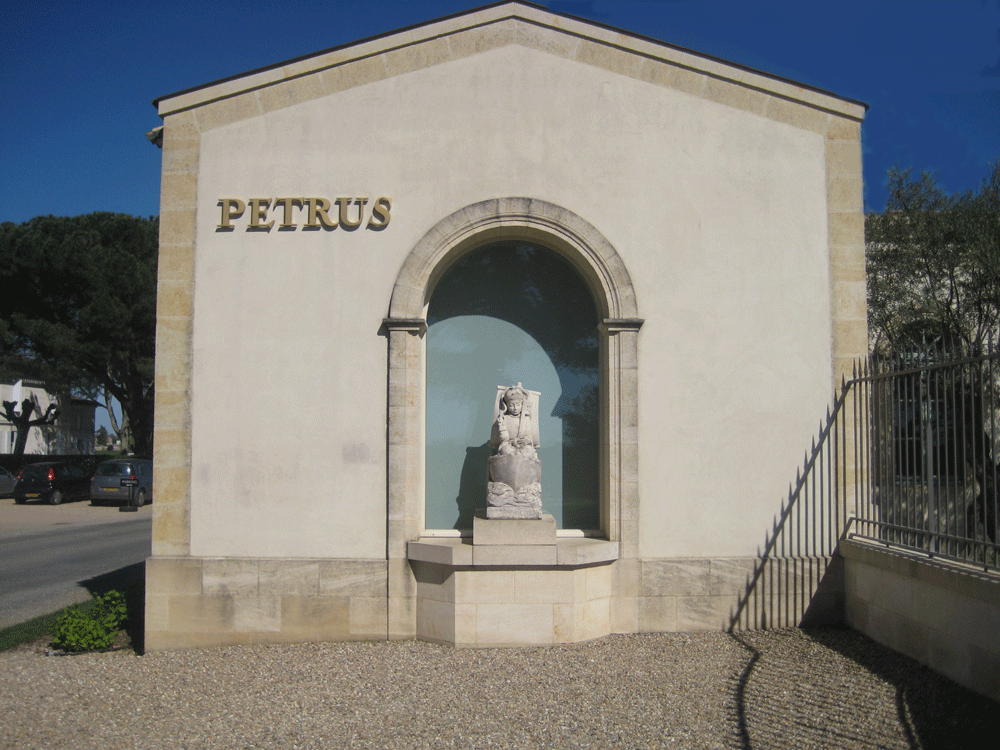 The Pomerol estate has appointed Christophe Jacquemin Sablon – who worked as commercial director at Ets JP Moueix for five years, and before that at Louis Roederer champagnes – to head a new company, yet to be named, which will be the sole distributor of Pétrus.
It will be independent of Duclot, the négociant company also owned by Jean-Francois and Jean Moueix. Jacquemin has been at Pétrus since March 2012.
The 2012 vintage is the last year that Ets JP Moueix will have the exclusivity on Pétrus for the export sales, although the chateau will continue to be sold en primeur – it is thought through a larger number of négociants. Some French private customers have always received small amounts of the wine, and will continue to do so.
'We want to identify where Pétrus will be best to be sold, to ensure that customers are able to get hold of it, and to drink it. We don't want it concentrated in a few hands,' Jacquemin Sablon told decanter.com.
by Jane Anson in Bordeaux
Close